HAZARIBAGH: Around 400 families residing at tribal- dominated Patal village under Patal panchayat of Keredari block are reeling under acute drinking water crisis.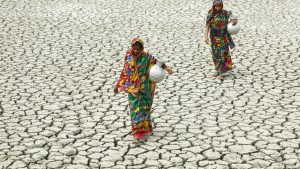 Photo courtesy: water Aid
Village head Neha Lakra said, "The groundwater table has depleted, making it difficult to collect drinking water from the only well that was dug in the village. Villagers have to travel around two to three kilometres to fetch water from the springs and streams located on the fringes of the village during summer."
Villager Nageshwar Munda said, "There is only one well in the village which gives muddy water. We have been demanding arrangements to meet our potable water requirements for long."
Another villager, Mohan Karmali, said 'There are around 400 households in the village. Hence, the water woes being faced by residents is a perennial problem here."
"The Prime Minister's 'har ghar nal' project to provide drinking water to each house is merely a dream for us as no team from either the Centre or the district has visited the village since the launch of the programme. The block authorities are yet to release funds for the construction of deep boring wells and hand pumps to ensure drinking water supply to the villagers," Lakra alleged.
Refuting Lakra's allegations against the block office, Keredari block development officer (BDO) Kishto Kumar Besra said he has received no application from her related to the water woes.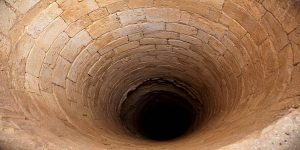 Photo courtesy: Istockphoto
Social activist Devendra Singh Deo said there is no well or hand pump at Puranpania village under Dadighaghar panchayat, which was once the den of Maoists, of Ichak block in the district. The poor villagers have to fetch filthy water from the Banhe Baba Nala. They have acquainted MLA of the Barkatha Ichak constituency Amit Yadav and MP and Union minister Annapurna Devi about the non- existence of hand pumps and wells at the village but no steps have been taken to redress the problems, he alleged.
A resident of Puranpania village, Ramesh Majhi, said they have met the local representatives, seeking help. "Collecting water from a stream down the hill is not an easy task. We have approached local MLA Amit Yadav and MP Annapurna
Devi, but are yet to hear from them," he lamented.
Neerain is proud to republish this article for spreading awareness about situation of water, for our stake holders. Credit whatsoever goes to the Author.
This article is published by: –
https://timesofindia.indiatimes.com/city/ranchi/as-water-level-depletes-jharkhands-hazaribagh-villages-face-acute-water-crisis/articleshow/99800067.cms
We would like to spread this for the benefit of fellow Indians.
Author : Abhijit Sen
Publish On: Apr 27, 2023