Prayagraj: With entire city areas, including posh colonies being declared 'over- exploited' ( dark zone) category in terms of groundwater extraction, the officials of the groundwater department are running from pillar to post to create mass awareness with an objective to recharge the groundwater level in forthcoming monsoon.
Focus has been laid on the installation of rainwater harvesting in city areas after acknowledging the fact that a major chunk of rainwater is being discharged into drains and rooftop rainwater harvesting can be the only solution to deal with the situation. Besides, little step to check water miscue could also bring desired results. Officials warned that continued over-exploitation of underground water in city areas could prove catastrophic in future if corrective measures are not taken immediately.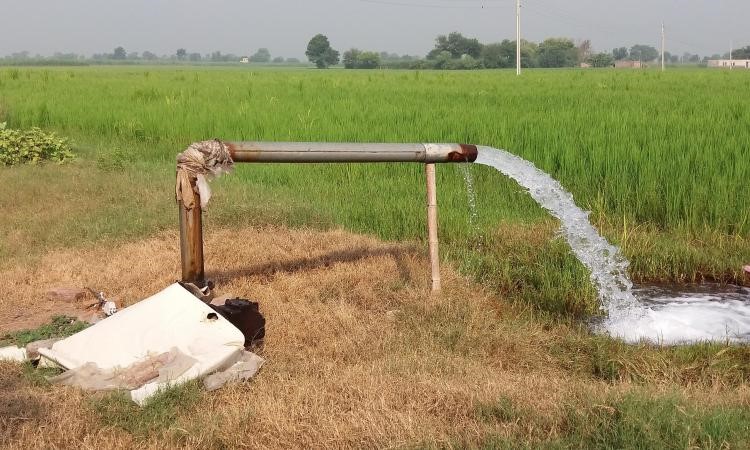 Hydrologist at Groundwater department (Prayagraj district) Archana Singh told TOI, "While the entire city areas have been categorized under dark zone (over-exploited), three of the blocks of the Prayagraj district, including Bhagwatpur , Chaka and Baharia are also being placed under the 'critical' category."
"Eight other blocks of the district, including Bahadurpur, Dhanupur, Holagarh, Mauaima, Pratappur, Sahson, Saidabad, and Shringverpur, have also been placed under 'semi-critical' category while blocks like Kaudhiyara, Kaurihar, Koraon,Manda, Meja, Handia, Jasra, Phulpur, Karchana, Shankhargarh, and Soroan are in safe zone," she further adde.
She also added, "Situation also relies on the amount of rainwater being received by the soil and if there is good amount of rain water received, the groundwater level is surely increased and groundwater level comes down in case of inadequate rains."
Moreover, in order to promote water conservation and maintain water resources in rural and urban sectors, groundwater department officials have also issued 'water saving tips'. Notably, the UP government has also approved grothe undwater act 2020 with an the Ojective to improve falling groundwater level in the state.
Neerain is proud to republish this article for spreading awareness about situation of water, for our stake holders. Credit whatsoever goes to the Author.
This article is published by: –
https://timesofindia.indiatimes.com/city/allahabad/concern-over-exploitation-of-groundwater-as-level-falls-in-city/articleshow/91844223.cms
We would like to spread this for the benefit of fellow Indians.
Author: Kapil Dixit
Publish On: May 28, 2022.