NeeRain is awarded as Emerging start up in water conservation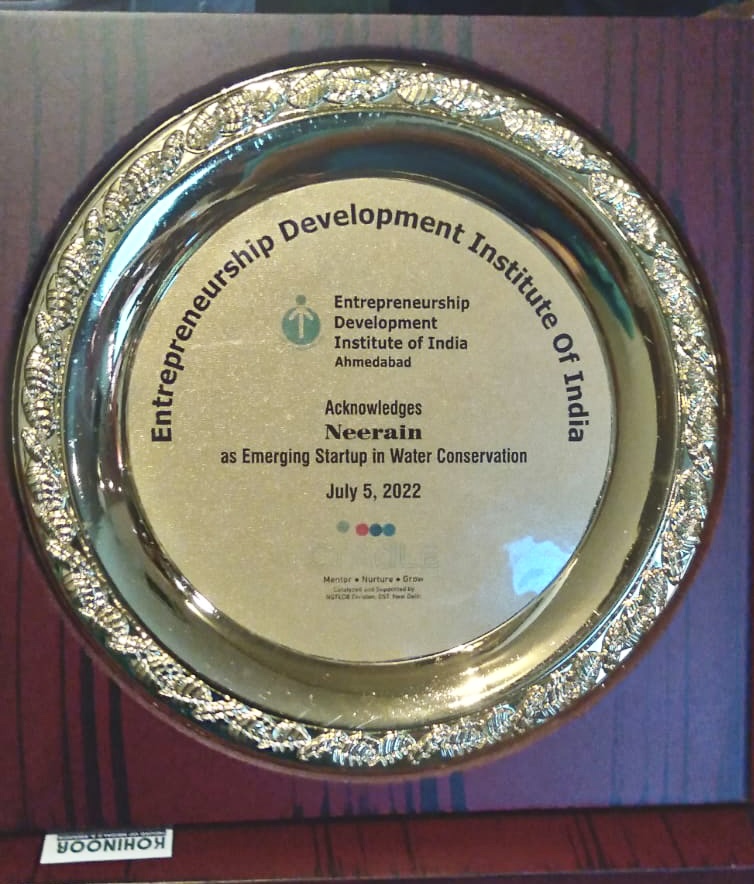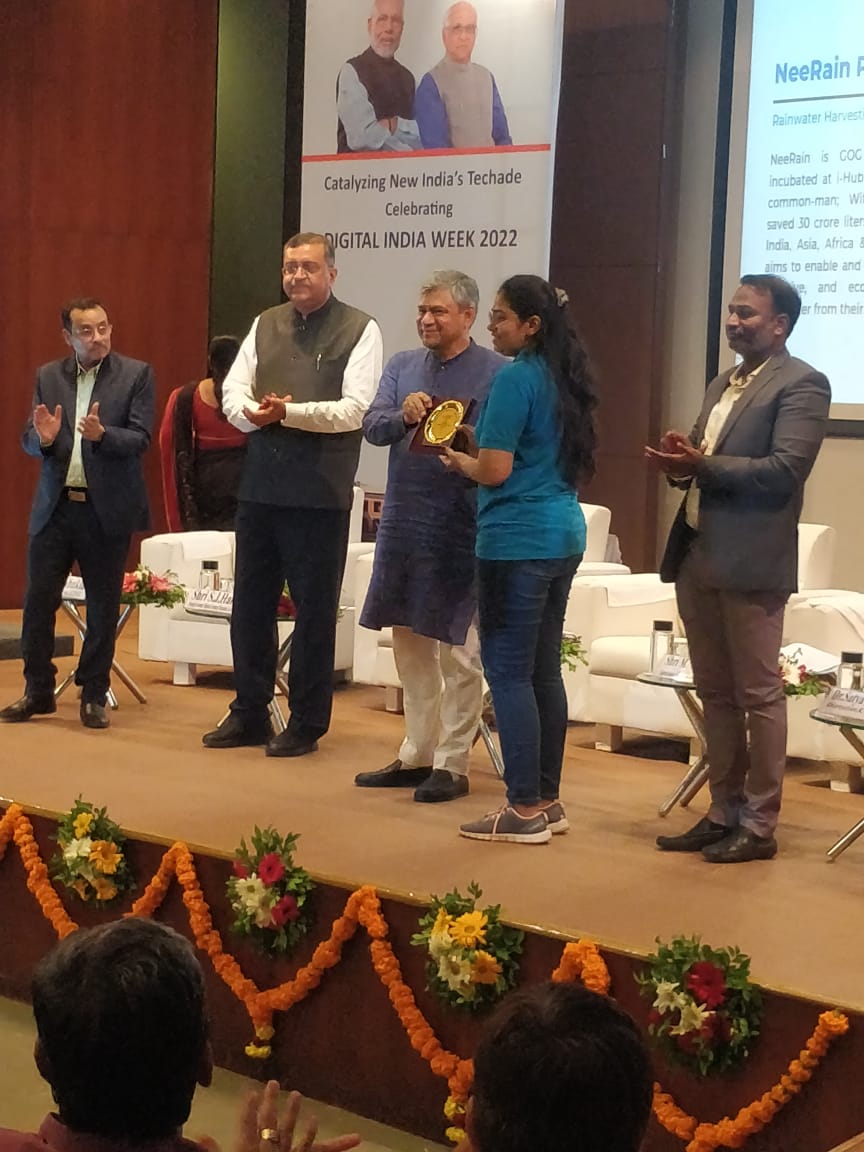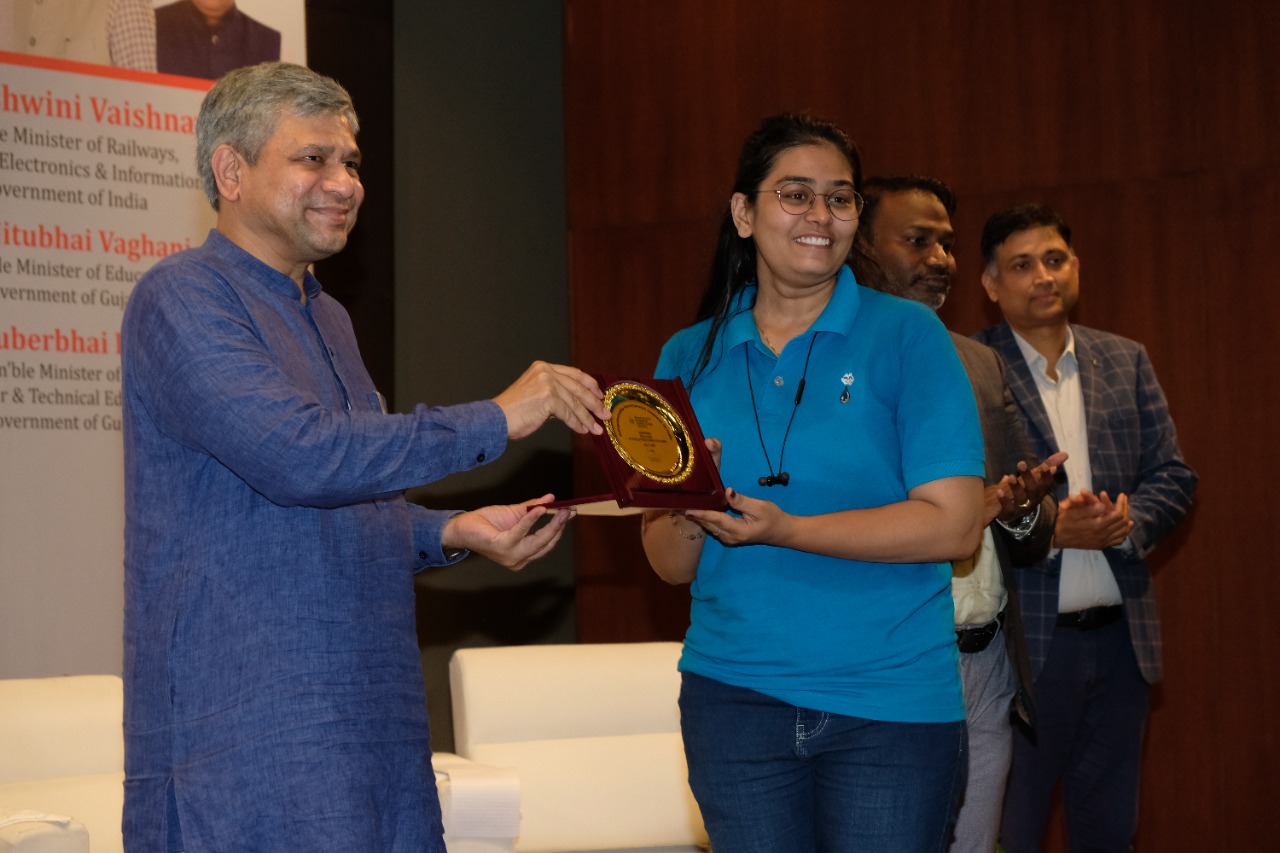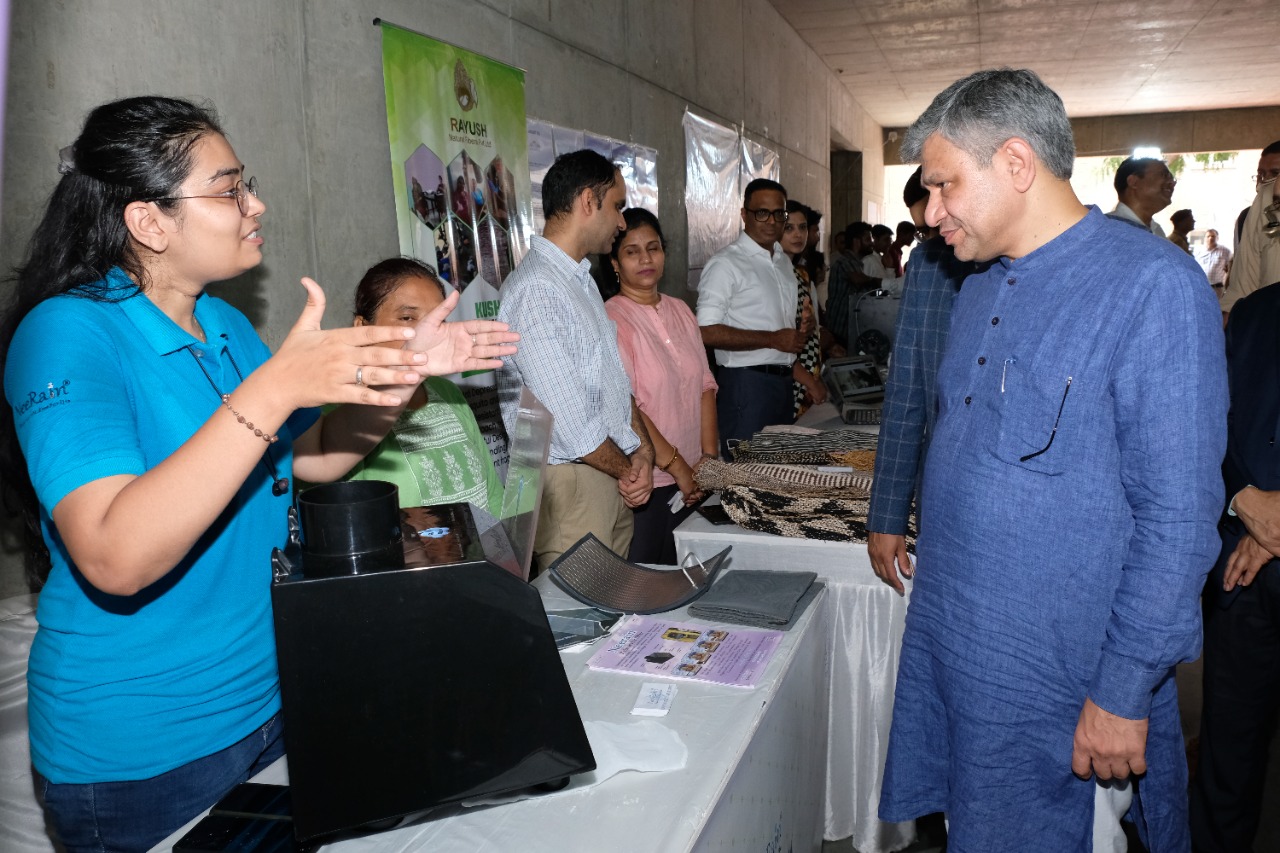 It was a moment of pleasure for entire team NeeRain when the award of Emerging start up in water conservation space was given during Interactive Address by Hon. Minister of Railways, Communications and Electronics and Information Technology Government of India, Shri Ashwini Vaishnaw.
The common man centric work with highest level of simplicity is at the core of water conservation being done by NeeRain's innovative Rainwater filters.  The Rainwater filters were displayed and explained to honourable minister, Team of EDII, I-hub, officials of Government of Gujarat and Government of India.  We are heartily thankful to Team Cradle, EDII, I-hub, VSS, Government of Gujarat and Government of India for this honour.
NeeRain is a simple device that saves bore wells with 60,000 litres of rainwater every year
Rainwater harvesting is an important cause and requires consistent efforts. The best quality filtered water arrives at the doorstep of every individual, and we must prevent it from going into drains. Every drop of water should go to the respective bore well or tank, to solve water crisis of respective premise. Such work on multiple premises brings water security for our Nation and the planet.
The state and Central governments encourage water conservation and offer subsidies to install rainwater harvesting systems. Many people understand their importance as well. However, the conventional systems are expensive and requires space for the setup as they involved complex infrastructure such as the filtration system using gravels, as well as directing it towards the tank.
Moreover, these systems incurs high maintenance costs and requires a Mason, plumber or professional to construct and address issues. Many systems installed by private individuals were also found non-functional as they could not find the time or a professional to maintain it. Money also became a reason for people to avoid the maintenance. In many cases, old construction buildings make it infeasible to install the system.
To bring a solution to all these issues, we built a maintenance-free and cost-effective two-stage , ready to use rooftop rainwater harvesting filter, NeeRain, under NeeRain Private Ltd. The device has been installed in over 2,000 households and exported abroad as well. It has contributed to harvesting about thirty crore litres of fresh rainwater till date.
Water is a fundamental resource, and everyone understands its value. India has witnessed heavy floods, during which this water washed away into drainage and rivers. Ironically, the same people facing floods experience water crises during the summer months and extract groundwater. Very few replenish it, resulting in millions of Indians suffering from water shortage. The crisis is worsening each year. The fresh water needs to fill to the ground where it comes from. While many people wish to harvest water to build water security, the costs and complexity involved restrict them from taking the required steps.
After a year of research and development, the device was conceived and patented in 2018, aiming to empower individuals with a convenient solution and encourage them to contribute towards the environmental cause.  A domestic help, gardener, child or anyone with a non-technical background can maintain the rainwater harvesting system. It is that simple. The simplicity is the sole intention behind making the system manageable and cost-effective.
The 1x1x1.5-foot device made from ABS plastic fits on the wall of the house or building. It is attached to a pipe that receives rainwater from the rooftop and channelizes it to the ground. NeeRain fits between the pipes as a bypass arrangement and has a two-stage filtration process.
The filters vary in terms of the size of particles they net. The first filter ensures that particles up to 500 microns are collected and allows water to pass through it. The water then collects in a small tank with a transparent cover which makes the process visible. The water then passes through the second filter that prevents the passage of particles up to 200 microns, which is the size of a hair. The water passes out of the system and is pure, clean and fresh rainwater. It exits to the borewell or groundwater source or tank.
There are no leakages, and the filters are removable for cleaning. It requires less plumbing costs and can be installed in a couple of hours as it only has to create a bypass in the existing pipe.
Through this simple technique, a house or an entire colony can be made water secure. The cost of the fibre filter is Rs. 3,950, while the stainless steel is Rs. 6,500. However, a traditional rainwater harvesting method costs between Rs 15,000 and Rs 20,000. The device becomes 60 to 70% cheaper.
A year of water collection from a 1,200 square feet roof can recover the investment costs with respect to water bills. The area will harvest about 60,000 litres of water in a place like Ahmedabad where the average annual rainfall is about 800 mm and potentially one lakh litres if the rainfall is 1,000 mm say city like Bangalore. No operations cost is involved in the process.
In today's date, over 1,500 individuals across the country, 200 in North America, 250 in Africa and 100 in Asia have benefited from it.  The devices collectively have saved about thirty crore litres of water. About 60% of the domestic beneficiaries have collectively saved around eighteen crore litres of water. The calculations are derived according to the rooftop area under harvest with the rainfall received in the region. The remaining contributions come from industrial and commercial installations which have larger surfaces and boast more water harvesting capacity.
---
We are thankful to Cradle EDII, I-hub, VSS, Government of Gujarat and Government of India for the honour. We shall remain committed to the cause of bringing water security to common man of India to finally transform India in Water Secure Nation.