Environmental targets are becoming common place in the current global scenario, with a large focus on reducing emissions. Unrestricted emissions lead to global warming and resulting climate change and could cause catastrophic damage to life on earth in the coming decades, some predictions say as early as 2050. There has been a start towards action, with most countries committing to reduce emissions and planning steps accordingly. Another crisis that needs immediate attention is that of water, more so in developing countries like India, where a significant number of people lack access to safe water source. Overuse of available water sources, wastage, contamination, and mismanagement may lead to severe crisis in the near future and result in several related issues on health and livelihood, probably much earlier than emissions related impact.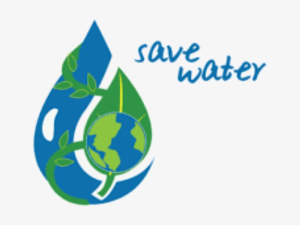 Photo courtesy: Nicepng
India has 18% of world's population but only 4% of world's freshwater resources. As per available Government data, the per capita availability of water at national level is about 1500 m3 per year, which is below the globally recognized threshold of water stress (1700 m3 per year), thereby making India a water stressed country. Water availability is varied annually across seasons and regions as is visible in the frequent droughts and floods. Increasing population, coupled with urbanization and economic growth are expected to increase the water demand further, and apply great stress on the water ecosystem. Though the primary goal may be to ensure access to clean water for all citizens, there is an urgent need for a holistic approach to better manage this precious shared resource.
Firstly, there is a need to arrive at clear data regarding water availability and usage. Accurate real-time data will provide inputs for implementing the right solutions, as well as help in demand side water management measures. In the age of technological advancements, there is enough knowhow on creating the right infrastructure for water treatment, supply, distribution, and technology for monitoring consumption. These are essential for effective water management. The aim should be to develop a water balance on a large scale, like a city / state level, and track key parameters such as available sources of water, total usage, per capita usage, sector-wise usage, etc. This would not only help in ensuring right action for implementation but also provide policy inputs on a long-term basis. Singapore is a good example of a reasonably large scale and effective water management, and long-term planning on water sources.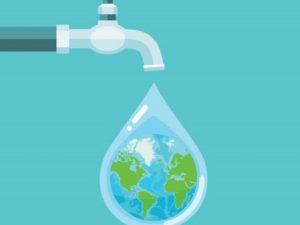 Photo courtesy: Istock
Another important aspect would be to set clear measurable targets for water management at a national level and percolating down to state and city level. Like for Renewable Energy adoption in India, where every state is obligated to have a certain percentage of electricity from renewables, targets need to be set for water too. For example: water consumption, % losses in the network, use of recycled water, % of wastewater treated, groundwater usage, etc. for different sectors. It may be a difficult task but can be taken up through a stage-wise approach, starting as a part of the smart city project of the Government, and then replicated to other cities and smaller towns. Aggressive targets can drive decisive action and accountability at various levels.
Then comes the enablement through policy and regulatory framework. Stringent guidelines on water management coupled with effective enforcement is the need of the hour to address water crisis. Whether it is groundwater or freshwater from other sources, enforcement becomes effective with clear targets and monitoring of important data. Water should be charged based on consumption, irrespective of the sector – agriculture, industry or domestic. While the enforcement on water usage and effluent discharge can be in the form of penalties, policies on groundwater usage need to be more carefully defined since groundwater being a shared resource can affect a large area. Policy should mandate the use of water conservation techniques, implementation of rainwater harvesting and set clear limits for groundwater usage. Disclosures on water usage should be mandated for the corporate sector, and water should be an important aspect in the ESG (Environmental, Social and Governance) goals of companies in the Indian context.
Most of the water in India is used for agriculture. On a long-term basis, the agricultural patterns in India are expected to change and adapt based on water availability. But for domestic usage, a holistic water management with effective measures on water conservation, rainwater harvesting, and wastewater treatment will go a long way in ensuring water availability. 
Water is the basis for human survival and development. Conserving this precious resource needs commitment, decisive and urgent action at all levels. Targets similar to the 'Panchamrit' which talks about the promises made by India on emissions reduction are necessary for water as well in the Indian context. With the skills and technology available today, coupled with effective regulatory framework, it is possible to move towards self-sufficiency, adequacy, and safe water access for all.
Neerain is proud to republish this blog for spreading awareness about situation of water, for our stake holders. Credit whatsoever goes to the Author.
This blog is published by: –
https://timesofindia.indiatimes.com/blogs/voices/water-should-be-the-next-important-environmental-target-for-india/
We would like to spread this for the benefit of fellow Indians.
Author:

Guruprakash Sastry
Publish On:

March 21, 2022