MUMBAI: Despite the central groundwater authority (CGWA) ultimatum to well owners in residential, commercial, government and industrial set-upsin urban areas of the state to obtain its permission for using well water for commercial or industrial use by March 31, 2022, only five establishments have applied for from Mumbai while a total 191 from across the state have done so. They together have paid Rs 1.96 crore late fees while applying for it.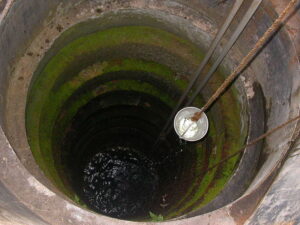 Photo courtesy: Wikimedia Commons
Shockingly there are official figures of around 20,000 wells in Mumbai alone and estimates suggest that there could be 20 lakh wells across Maharashtra with 1 lakh alone from MMR. That means over 99% of such well users have turned a blind eye towards the diktat. As per law it is mandatory for well owners, including those of individual residents and government bodies, to seek CGWA permission before digging and extracting groundwater from them for commercial and industrial use.
If calculated, the penalty and environment damage compensation, as mandated by CGWA in the absence of NoC post March 2022 from all such establishments, would run into whopping Rs 50,000 crore to Rs 1 lakh crore, says crusader against misuse of groundwater and RTI activist Sureshkumar Dhoka who obtained the details of applications from CGWA authorities through an RTI application.
Upon Dhoka's constant perusal to unravel the rackets operating in illegal groundwater extraction and supply business, for the first time state groundwater authority — Maharashtra Water Resources Regulatory Authority (MWRRA) — has directed the newly appointed district authorities in Mumbai to take legal and penal actions against various parties involved in illegal extraction and sale of groundwater mainly including the well and tanker owners.
A letter shot by MWRRA secretary Dr. Ramnath Sonawane has pointed out to the officer's hundreds of cases of groundwater theft and illegal sale brought to the fore by Dhoka. Since making Maharashtra Groundwater development and management regulations effective from June 2014, there were no empowered officers till recently to investigate and take lawful action against those involved. Now, they can also recover environmental damage compensation from well and tanker owners indulging in illegal practices and have powers to monitor the actions being taken by civic and government bodies against such illegal operators.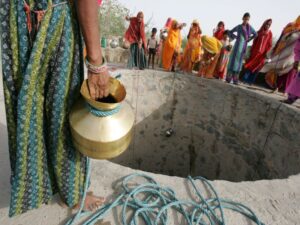 Photo courtesy: The New York Time
It may be mentioned here that Mumbai police have registered probably India's first and biggest groundwater theft case worth over Rs 80 crore at Pandya Mansion in Bomanji Master Lane in South Mumbai. There are several cases of alleged water theft against the contractors working on various projects assigned by the government agencies besides those illegally operating in commercial and industrial sectors. According to Dhoka if considered penalty, late fees, restoration charges and environmental damage compensation for last 20-25 years, on an average each well-owner indulging in such thefts would be liable to pay minimum Rs 15-20 crore to Rs 50 crore to the CGWA.
Neerain is proud to republish this article for spreading awareness about situation of water, for our stakeholders. Credit whatsoever goes to the Author.
This article is published by: –
https://timesofindia.indiatimes.com/city/mumbai/maharashtra-lakh-of-well-owners-extracting-groundwater-for-commercial-and-industrial-use-do-not-turn-up-to-obtain-cgwa-noc/articleshow/91269177.cms
We would like to spread this for the benefit of fellow Indians.
Author: CHITTARANJAN THEMBEKAR
Publish On: May 2 , 2022.