There is a queue at the well from one o'clock in the night, after hours a bucket of Muddy water comes out.
Water Level Dropped In Hatgamharia block, crisis in market and colonies.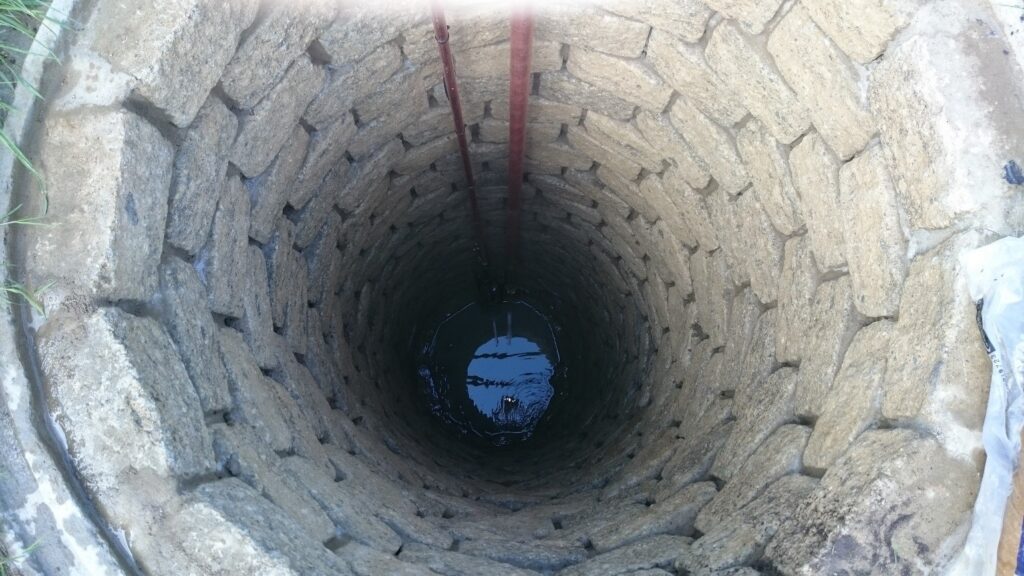 Photo courtesy: Mangalore today
This year the summer is at its peak in the month of April itself. Due to falling water level in Hatgamharia block, there has been a severe drinking water crisis in the main market and localities. The villagers are drinking contaminated water under compulsion to save their lives. The water with which we do not like to wash our hands in normal days, at present we have to drink that water. The water level has gone down in Munda Basti, Buiya Basti and the main market. After standing near the well for three to four hours, hardly a bucket of water is somehow available. Actually, there is no water in the well. When some water comes up, people put four to five buckets together for water.
People are living somehow by filtering dirty water
Villager Umesh Gagarai told that people are drinking Dirty water from the well without their will. The women filter sand and dirty water with a cloth and bring it to the house. The same water is being used from going to the bathroom to cooking.
All the chapakals and the only water tower in the township are out of order.
There are three public hand pumps in the township, but all are in bad condition. Jalminar has been arranged from the 14th Finance Commission. It is also Out of order for three months. The chief has been informed about this, but to no avail. A chapakal has been made by the people's donation. Somehow drinking water is being available from this. Even with this, the risk of disease remains.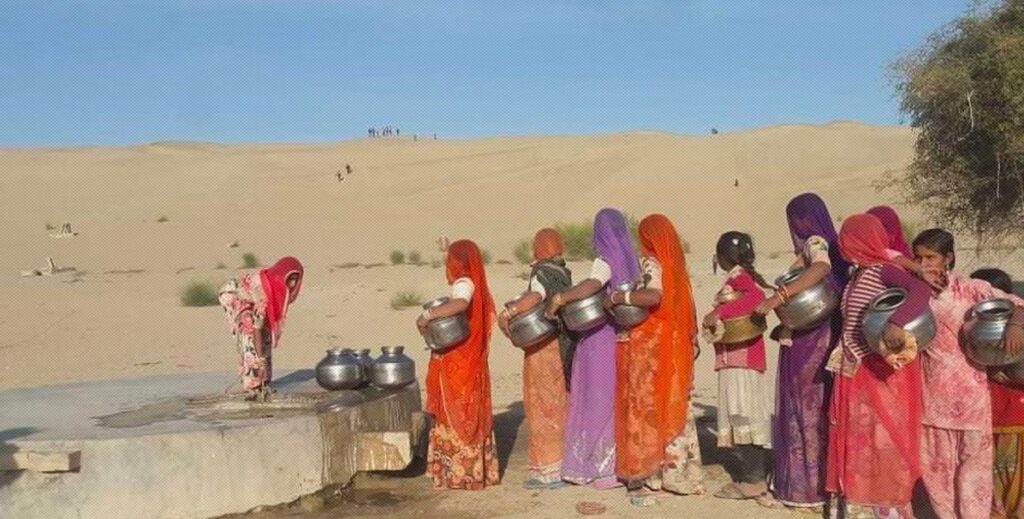 Photo courtesy: The New Indian Express
People preparing for March at BDO office and NH
There is anger among the villagers due to lack of drinking water in the township. The villagers are preparing to surround the BDO office. On the other hand, on NH 75 E, People are in the mood to jam with utensils. Jalminar is ready through PHED at a cost of five crores. That too is proving to be a white elephant. On asking the personnel, they tell that a lot of irregularities are being found in the pipeline. Water is leaking at places. There is a lot of problem in improving it.
Problem Faced by Local People
We start running around for drinking water from 1 a.m. in the night. People stand near the well. It becomes hard to gate Water when it is late. One has to wait hours for a bucket from the well.
– sunita gagrai
All of us women stand in front of wells like this and wait for water. When the water in the well Rises We extract It. There is knee-deep water in the pond, in which they somehow bathe.
– sukmati gagrai
Now we are getting dirty and little water. After a few days even that much water will not be available. If there is no alternative arrangement for water, then the people here will die of thirst. The administration has to pay attention.
– Lakshmi Kunkal
It is very difficult to get water for Drinking and bathing. We stay awake at night for water. Four-five buckets are kept immersed in the well at the same time. All the ponds and wells have dried up. There is knee-deep dirty water in the pond.
– Subani Kunkal
For water, every year one has to suffer like this. Panchayat public representatives do not pay attention. All the chapakal in the township are out of order. The water tower is lying idle. Demand to get it made.
– Shakuntala Pushti
There is water crisis in Hatgamharia market and township. In the morning and in the evening, people go to fetch water from another place with a Container. Panchayat elections are going to be held in a few weeks. No one has thought for public interest.
– Umesh Gagarai
Neerain is proud to republish this article for spreading awareness about situation of water, for our stake holders. Credit whatsoever goes to the Author.
This article is published by: –
https://epaper.prabhatkhabar.com/3446942/CHAIBASA/CHAIBASA#page/5/1
We would like to spread this for the benefit of fellow Indians.
Author:  Dinesh Sinku
Publish On: April 18, 2022.