There has been a demand for provision of stringent penalties to prevent wastage of water. Clean water is not being provided to 16 crore people in the country.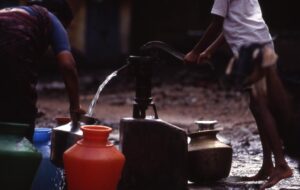 Photo courtesy: Rustam Vania
33% of people in India keep the tap open even without work while bathing and brushing, which leads to wastage of clean water. An estimate of water wastage is that every day 4,84,20,000 crore cubic meters i.e. 48.42 billion one liter bottles of water is wasted, while in this country about 160 million people do not get clean and fresh water. At the same time, 600 million people are facing water crisis. After taking note of these facts in a petition, the National Green Tribunal (NGT) has asked the Union Ministry of Jal Shakti to submit a factual account of wastage of water.
On behalf of NGO Friends, petitioner Rajendra Tyagi has filed this petition in NGT. The petitioner demands that there should be punishment for the wastage of water. There is no provision for this as of now. On the petition, a bench headed by Justice Adarsh ​​Kumar Goel, in its order, has asked the Union Jal Shakti Ministry as well as the Delhi Jal Board to file a report within a month.
There are many other reasons for wastage of water such as overflow of water from the tank in residential and commercial houses. At the same time, the flushing system is another major reason for wastage of fresh water. 15 to 16 liters of water gets wasted once the flush is run.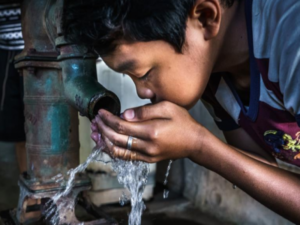 Photo courtesy: Plumberscompany.org
According to advocate Akash Vashisht, every third person in India leaves the tap running, wasting five liters of water a minute, while a shower wastes 10 liters per minute. About 25 liters of water is wasted during brushing for three to five minutes, while 50 liters is wasted during a shower of 15 to 20 minutes. Similarly, 20 to 60 liters of water is wasted while washing dishes.
Very deep borewells are also being installed in rural areas. While there is hand-pump and tubewell for drinking water. There is also no restriction on the use of water. Apart from this, there is a lot of wastage of clean water even during the washing of cars. Water demand in India will reach 220 billion liters by 2025 from 40 billion liters now. The NGT will now hear the matter after the ministry's report.
Neerain is proud to republish this article for spreading awareness about situation of water, for our stakeholders. Credit whatsoever goes to the Author.
This article is published by: –
https://www.downtoearth.org.in/hindistory/water/water-conservation/ngt-sought-report-to-center-over-ith-issue-of-misuse-and-wastage-of-water-65902
We would like to spread this for the benefit of fellow Indians.
Author: Vivek Mishra
Publish On: July 29, 2019.